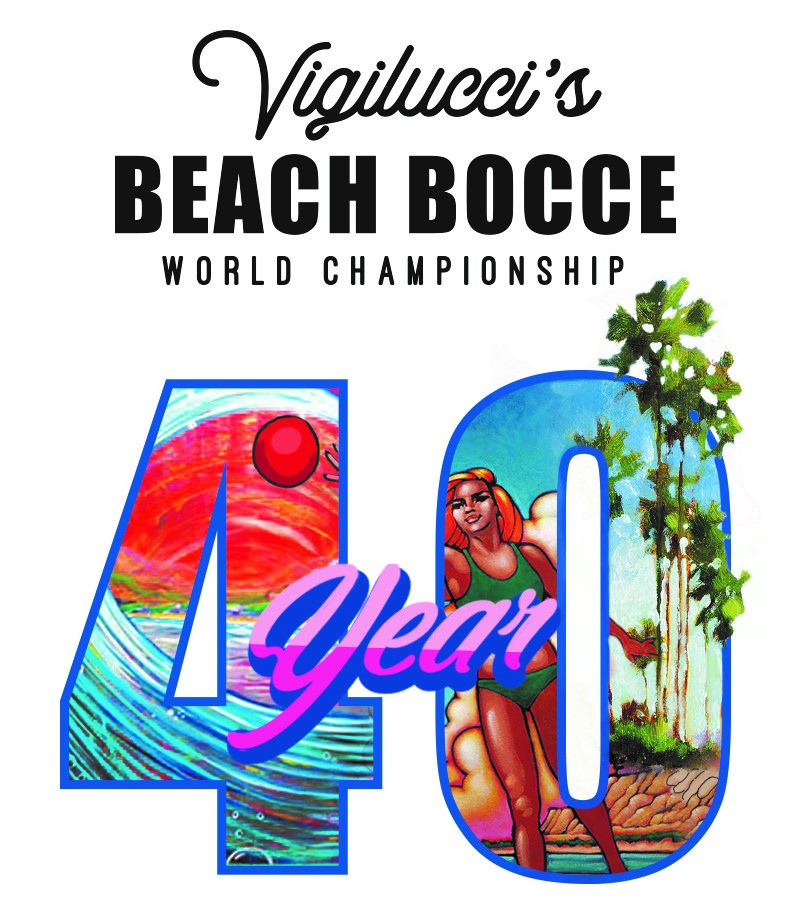 The popular annual championship, which typically sells out within an hour, attracts a crowd of 450+ two-person teams of seasoned and first-time players who compete in a round robin tournament. The top two teams move on to single elimination play.

Highlighted by colorful costumes, intense competition, and a lot of laughter, teams vie for the title of World Champion in four different divisions – Mens Intermediate, Mens Open, Womens, and Mixed.
Unfortunately, despite the State of California lifting all COVID-19 restrictions, the City of Del Mar is continuing to curtail all events in their city limits. This means Vigilucci's Beach Bocce World Championship is being postponed to Saturday, September 18
NEW POSTPONED DATE – SEPTEMBER 18, 2021!