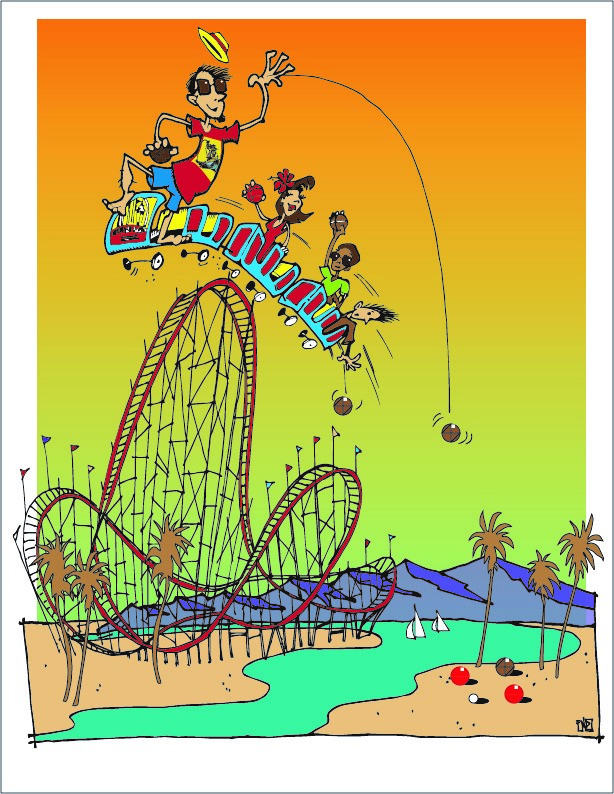 2023 IS A WRAP! About 250 two-person teams of seasoned and first-time players who competed in a round robin tournament, with the top two teams moving on to single elimination play.
Highlighted by colorful costumes (congrats to Aaron Gaeir, Winner of the Costume Contest!), intense competition, and a lot of laughter, teams vie for the title of World Champion in four different divisions – Mens Intermediate, Mens Open, Womens, and Mixed. ew home.
This is was our second year at our new "forever home" – Mariner's Point In Mission Bay (near Belmont Park). I think everyone will agree it's a beautiful spot – and we look forward to many years there!
NEW FOR 2023 – The Premature Exit Division – was a HIT and will be expanded in 2024! Teams eliminated early can play in another casual tournament and enjoy more bocce ball on the beach.
SAVE THE DATE – SATURDAY, SEPTEMBER 21, 2024 – MARINER'S POINT MISSION BAY!